Bookings for groups or individual private sessions on any weekday using our fleet of three and four wheel 'bikes', please contact us to arrange.
Group bookings:
Our sessions usually last for one or two hours. Sessions will be led by one of our staff, carers are expected to accompany the trainees. We usually limit group sizes to around 8 - 12 users.
Unless we have agreed with you beforehand we will provide one leader but please discuss at time of booking, If you can help move the trikes from storage to the riding area and you have enough carers we just need one leader but if not we'll have to supply extra staff which we will try to do with volunteers.
Costs for a group session are:
1st hour with one leader £50
1st hour additional leaders £25
additional leader hours (same session) £20
We offer a discount for booking multiple sessions:
If booking a minimum of 2 sessions (first hour, one leader) £40 per session.
Additional leader and subsequent hours charged at same rates as above
Individual bookings:
We can arrange sessions for individuals at any time on weekdays. These sessions are on a 1:1 basis and riders can try out any of the bikes and be accompanied by an instructor at all times. The charge is £20 per hour (but see funding opportunities below). We can sometimes deliver a session on a weekend on local cycle paths but please call to discuss (we cannot deliver group sessions on a weekend).
If a paid session is cancelled within less than 48 hours notice there will be a 50% cancellation fee.
Funded sessions:
For any adult who lives in Derbyshire the County Councils 'County Rider' funding will provide up to 8 hours free use of our machines.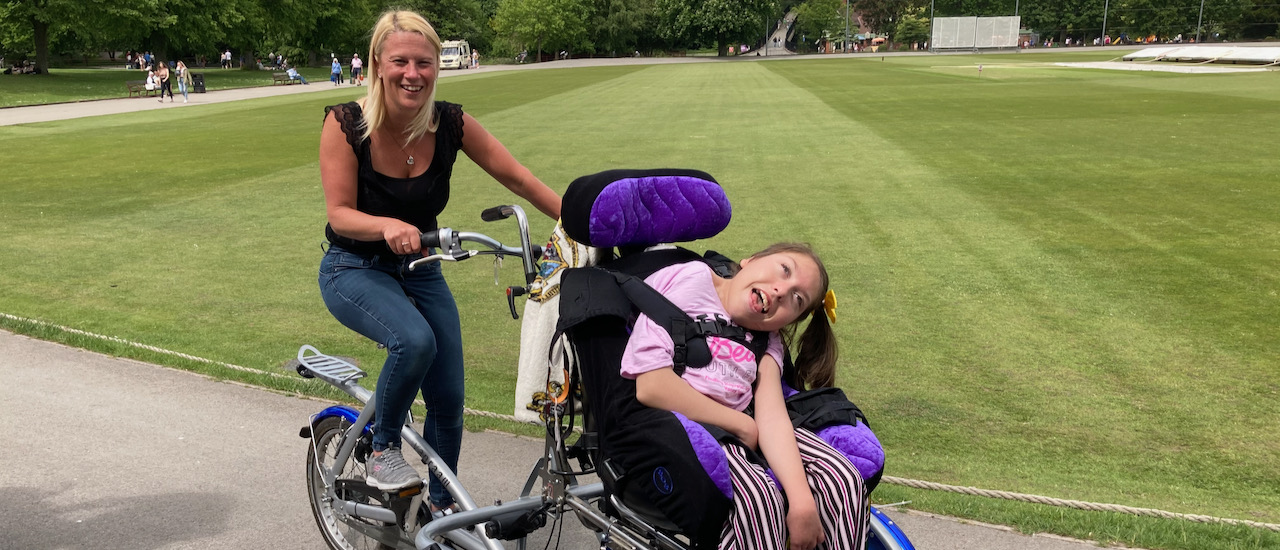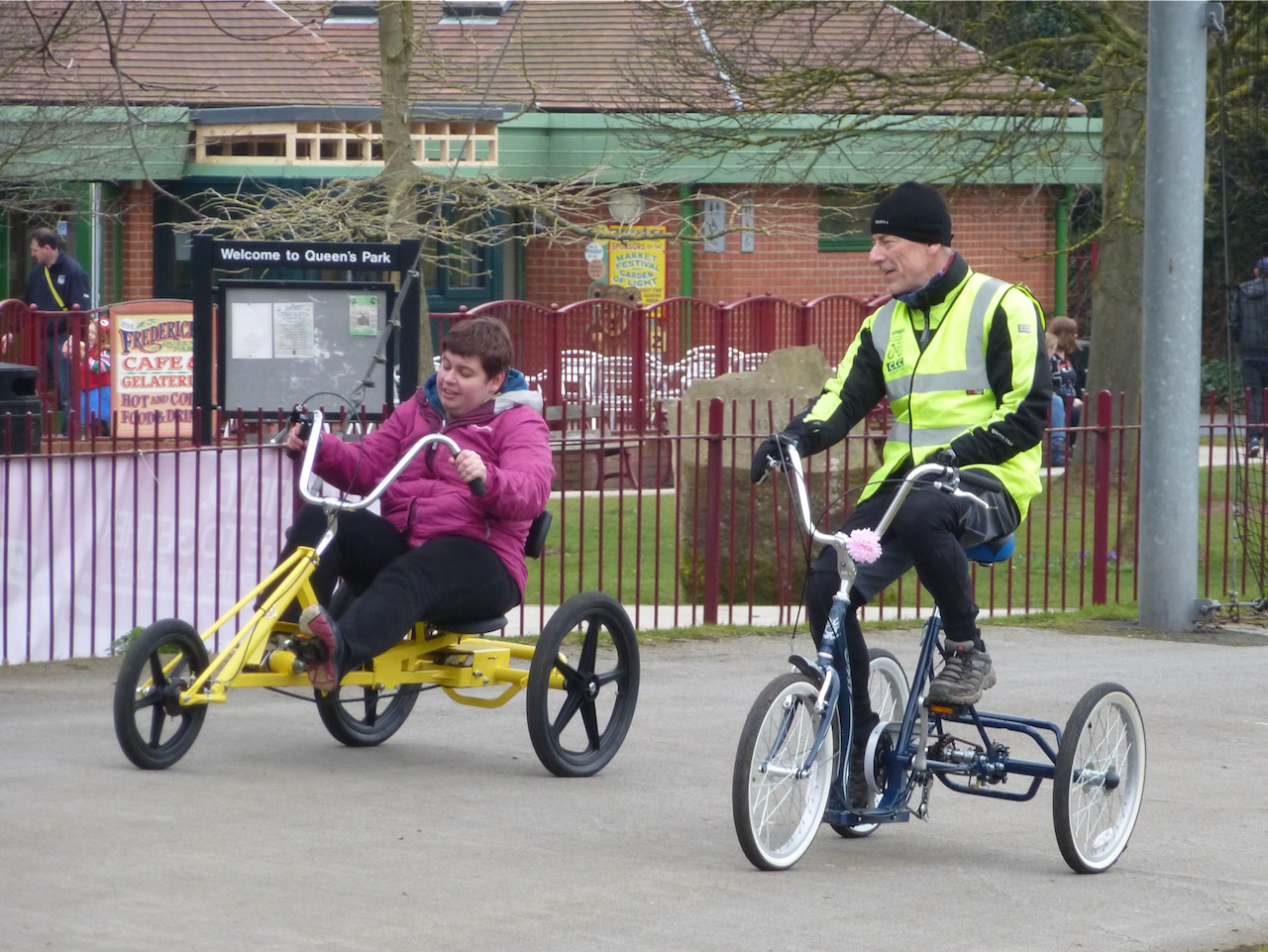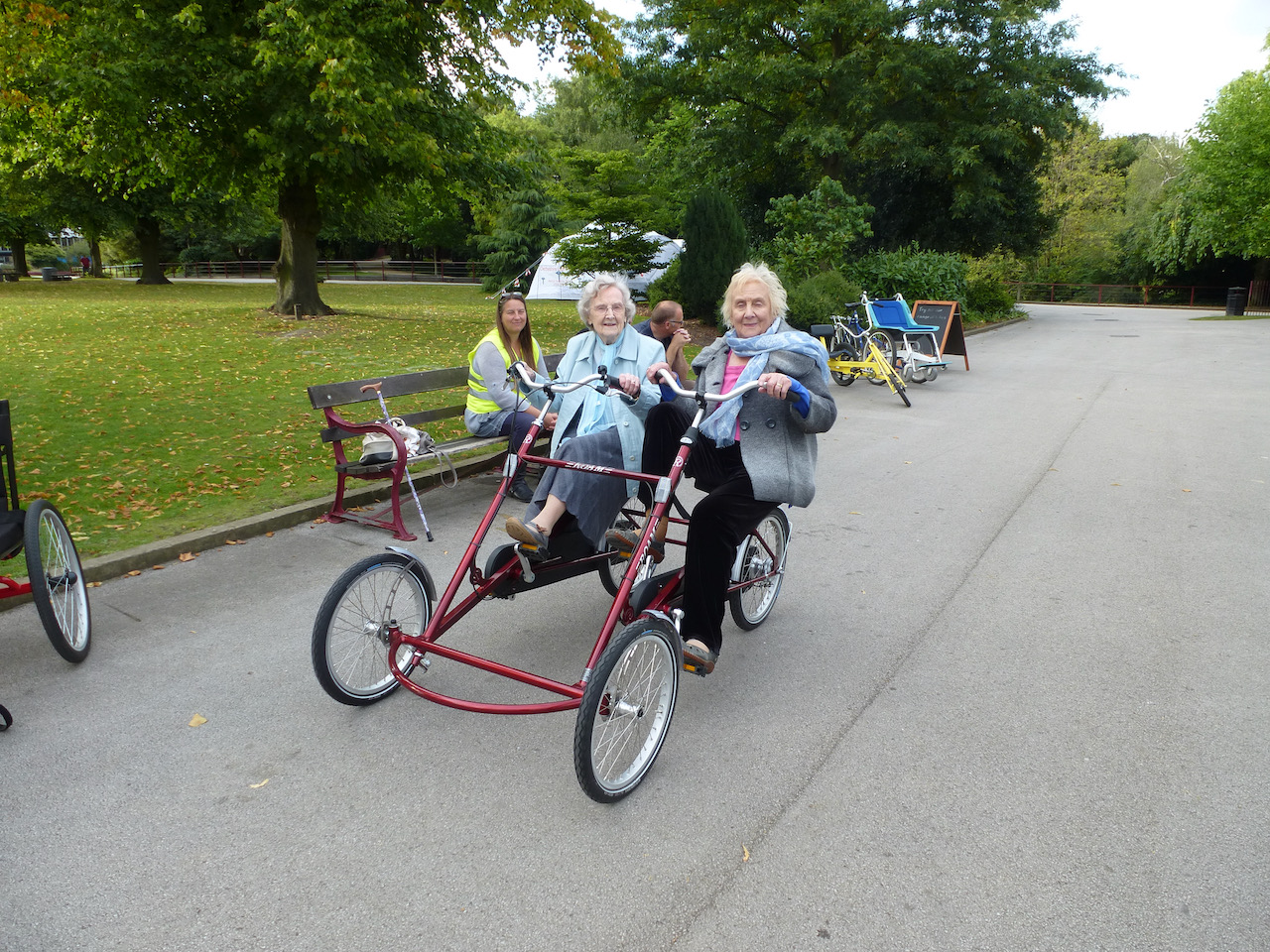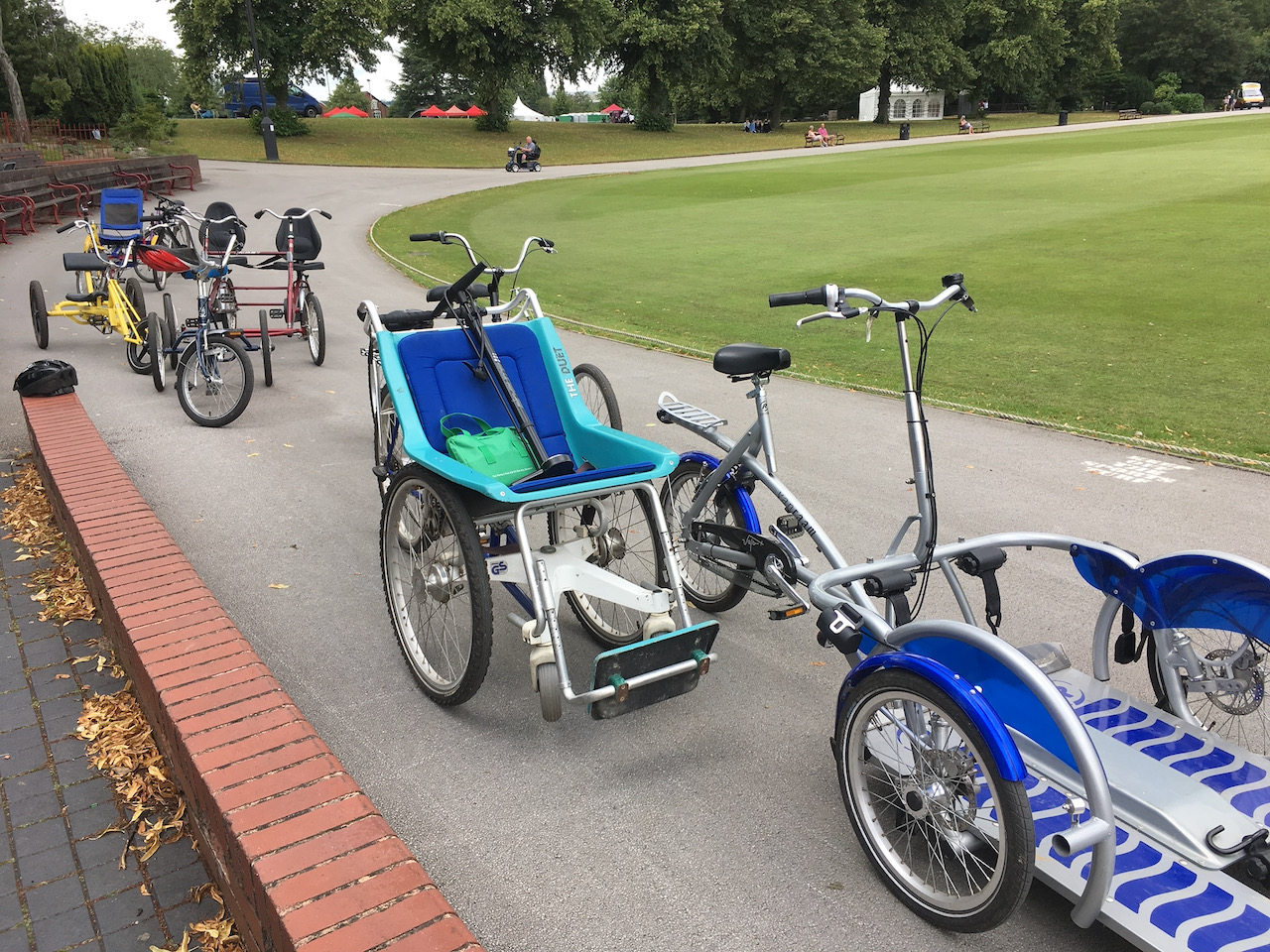 We run our popular 'taster' sessions so that potential user groups and individuals can try out our trikes and quads.
They will be on the 1st Friday of the month March to October, 1.00pm - 3.00pm. Just turn up but we sometimes have a queue!
Cricket fixtures may stop some sessions, please check our social media.
2021 session dates:
Friday 2nd April
Friday 7th May
Friday 4th June
Friday 2nd July
Friday 6th August (CANCELLED)
Friday 3rd September
Friday 1st October
Donations always welcome to help us keep running the sessions.
(All sessions weather permitting, please check our social media on the day)
Adapted Cycling Sessions
Queen's Park Chesterfield