With support from Cycling UK we're running a series of led rides in and around Chesterfield.
Each ride will be led by experienced 'ride leaders' and 'Bikeability' instructors, nobody will be left behind and any punctures will be fixed!
Our final ride of 2021 will be on Saturday 23rd October.
Saturday 23rd October
Two distances to choose from! A 10 mile ride from the Queen's Park car park to Hollingwood Hub and back with our final 'Couch to 10 Miles' ride. Depart at 2.00pm
or
25 miles from the Queen's Park car park to Rother Valley Country Park and back. Depart at 12.30pm
Hopefully both rides will meet at the Hollingwood Hub and return together.
Please book a free place on either ride using this link:
If you would like any more details please call 07834 838076.
2022 rides annouced shortly.
Volunteer ride leaders
Cycling UK will provide full training to become a ride leader, get in touch to discuss.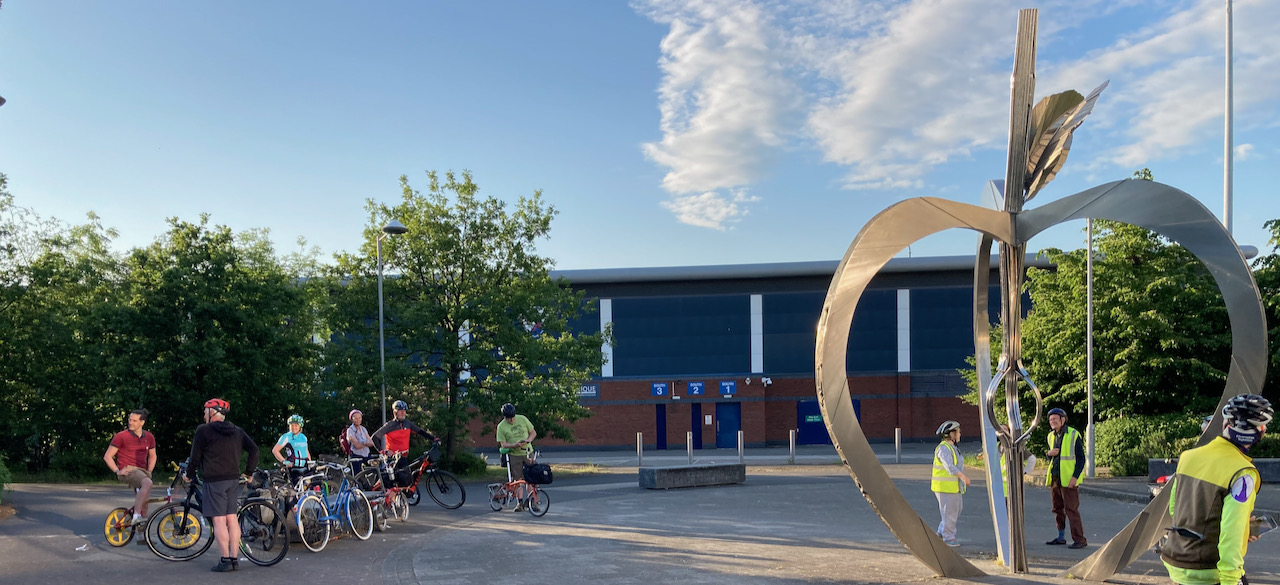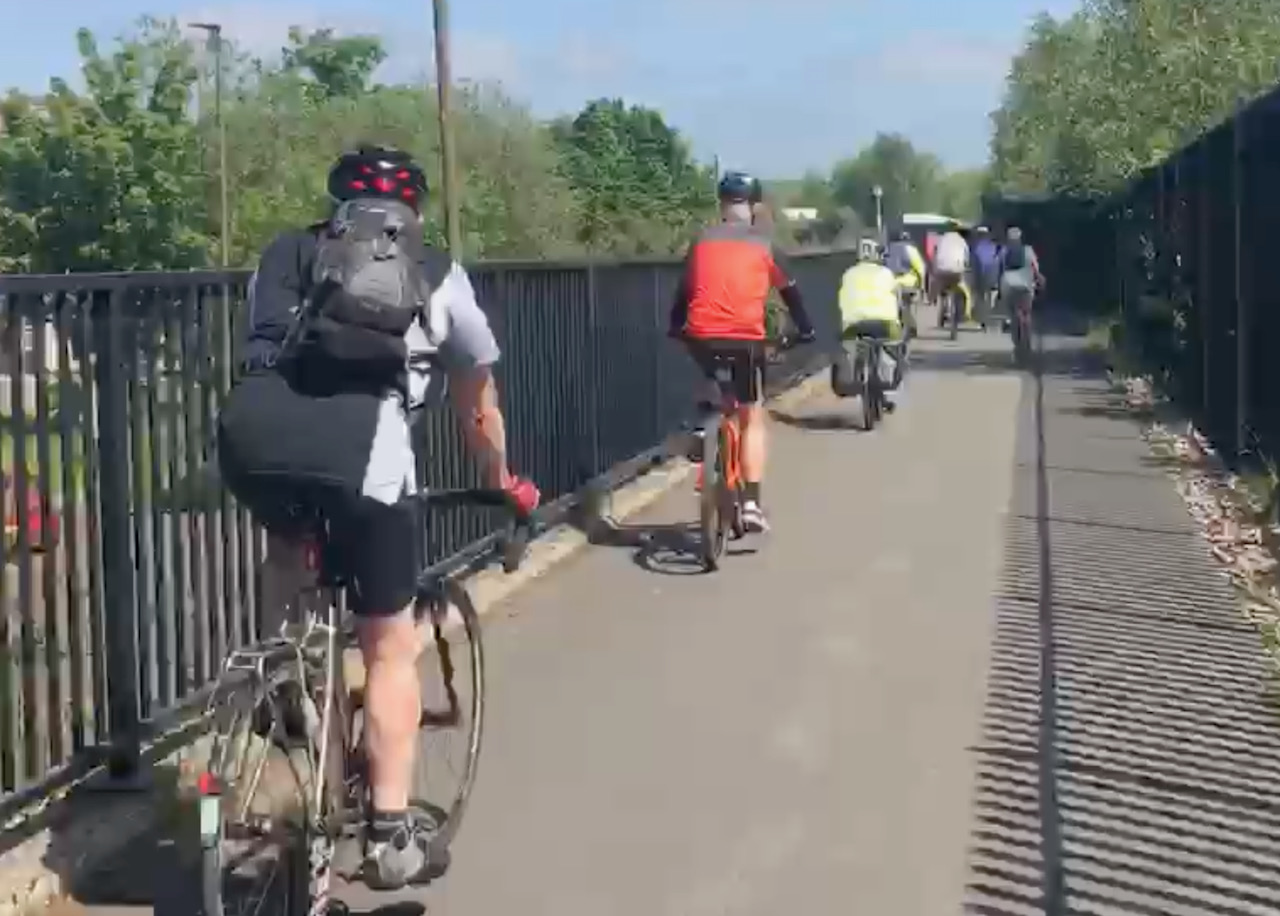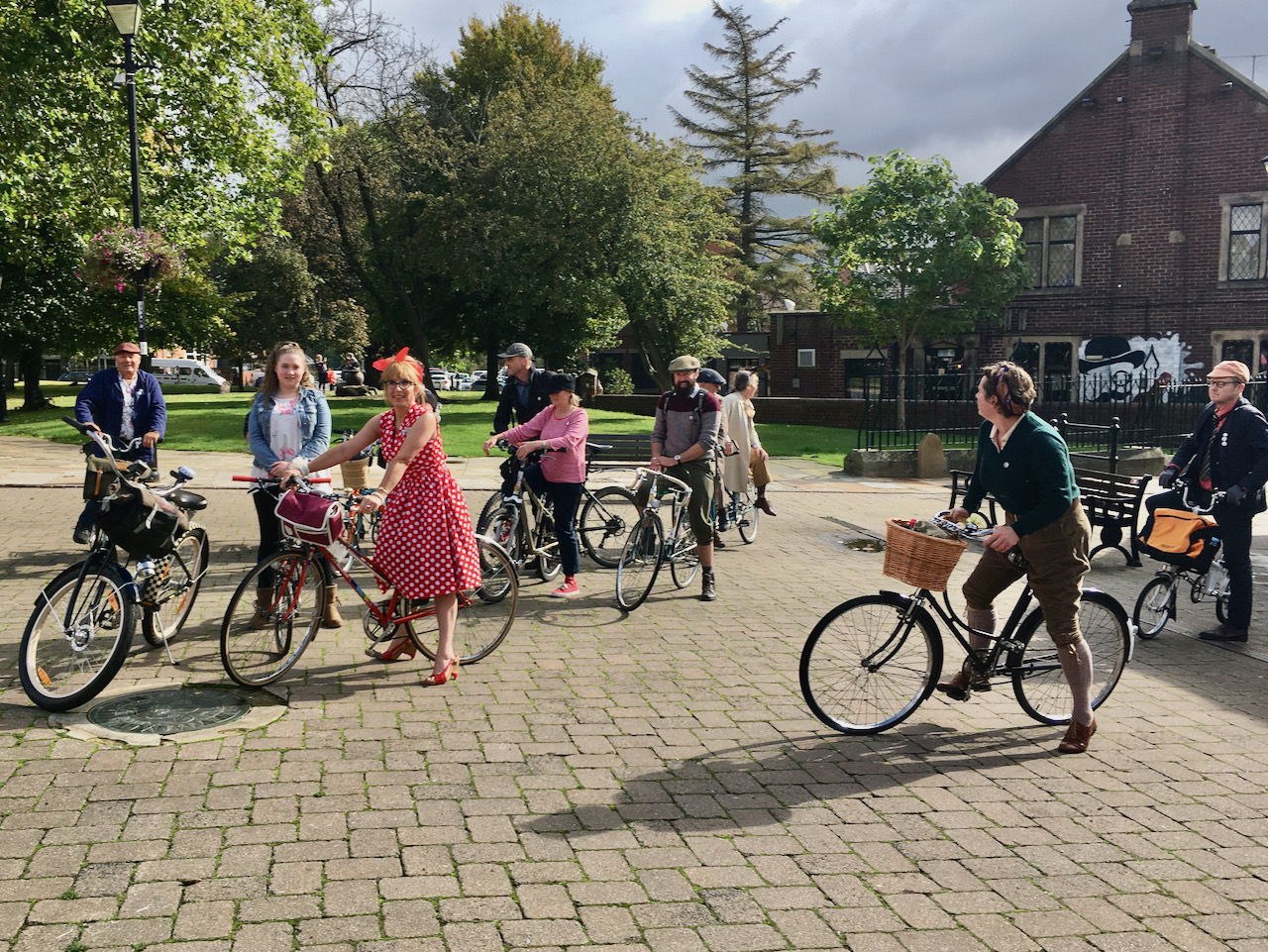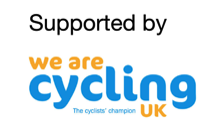 Community Cycle Club
Programme of led rides 2021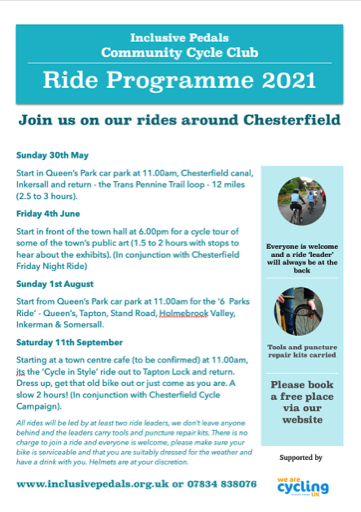 Last 2021 ride
23rd October