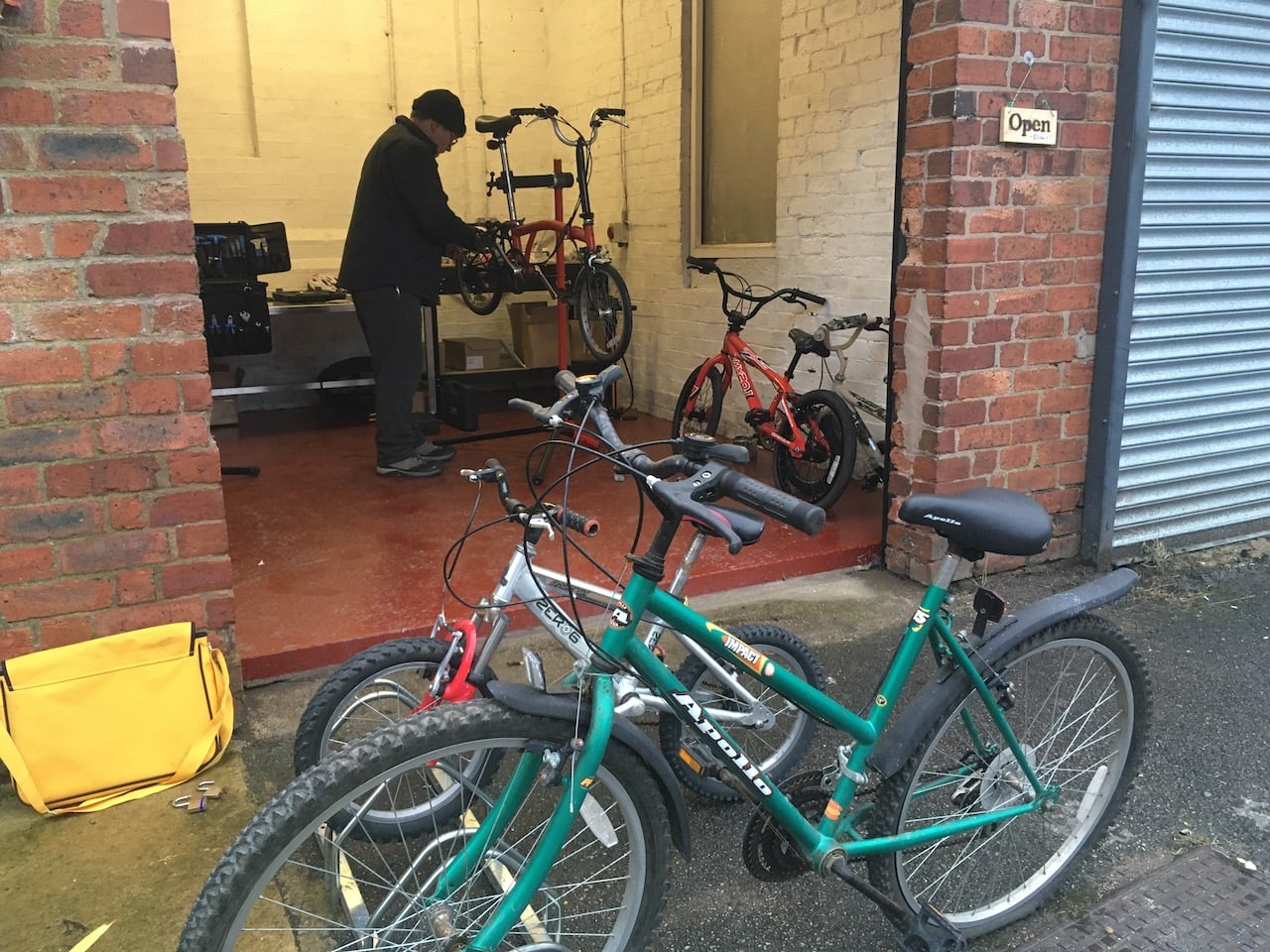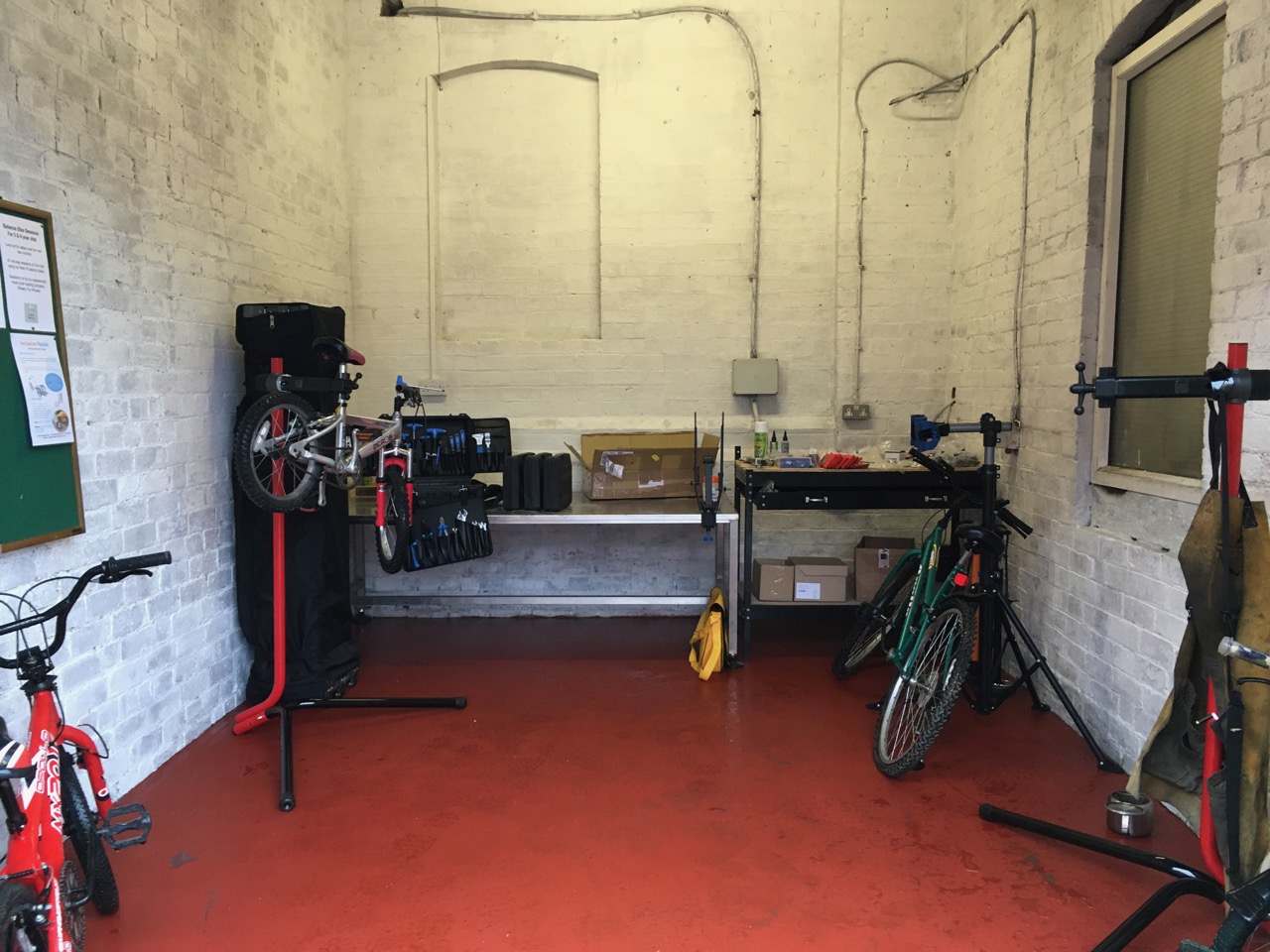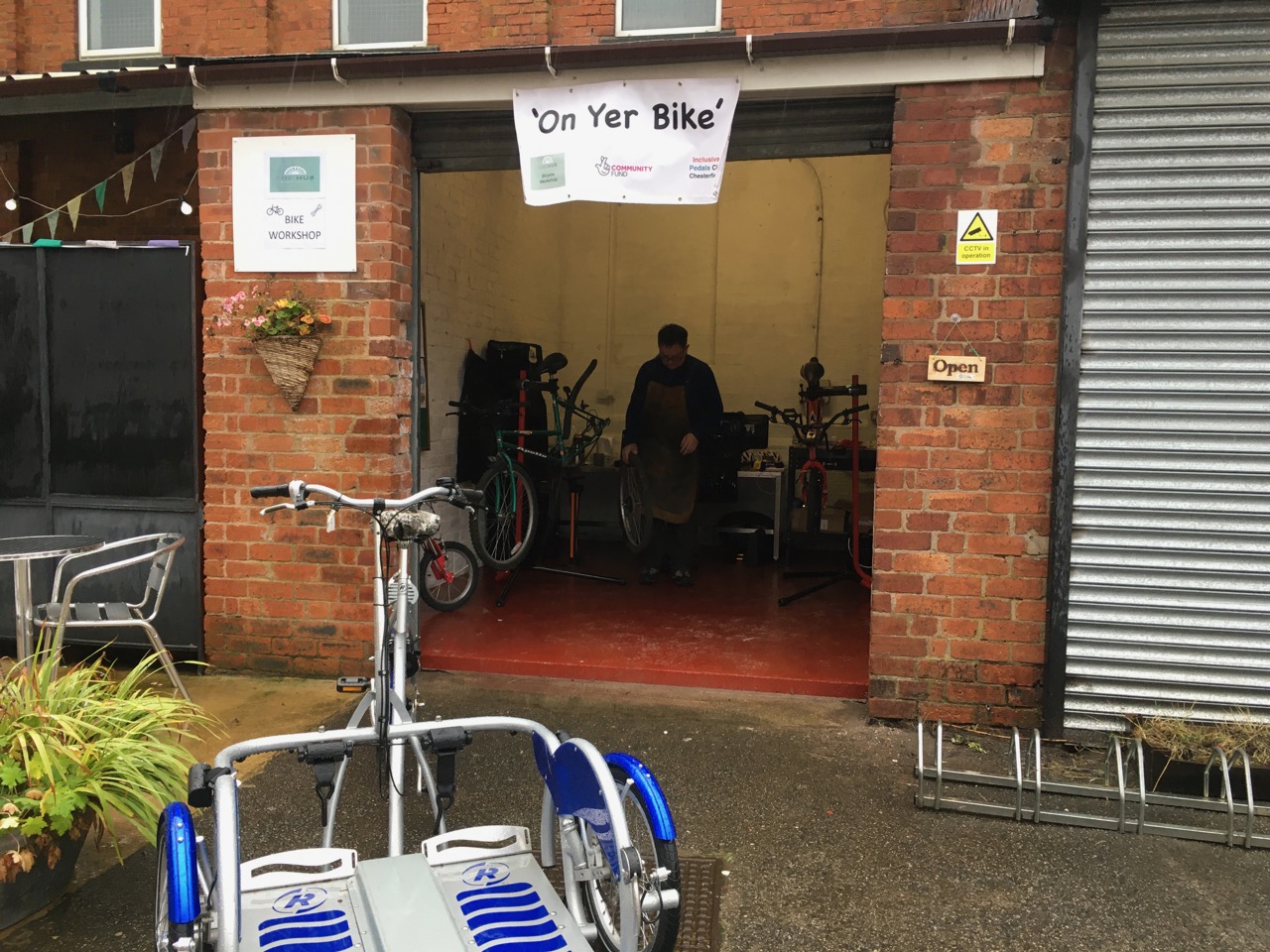 Workshop @ The Hub at Gladstone Building Clay Cross
We partnered with The Hub to establish a community bike workshop where we currently run a Dr Bike service. Funding came from the Lottery 'Awards for All' to set up the workshop with tools and spares with ongoing funding from Cycling UK.
Bring your bike for a check up, adjustments or repairs, in 2021 all repairs are free of charge
We accept donations of bikes for refurbishment. Any refurbished bikes will be sold at reasonable prices.
Our mechanics will run the workshops and our instructors will also be delivering balance bike sessions at The Hub.
Our intention is to eventually build up a core group of locally based mechanics who can open the workshop more regularly.
Workshop dates in 2021
open 2.30pm until 6.30pm
Saturdays
5th June
3rd July
7th August
4th September
2nd October